America's Most Trusted Provider of Conveyor Lubricant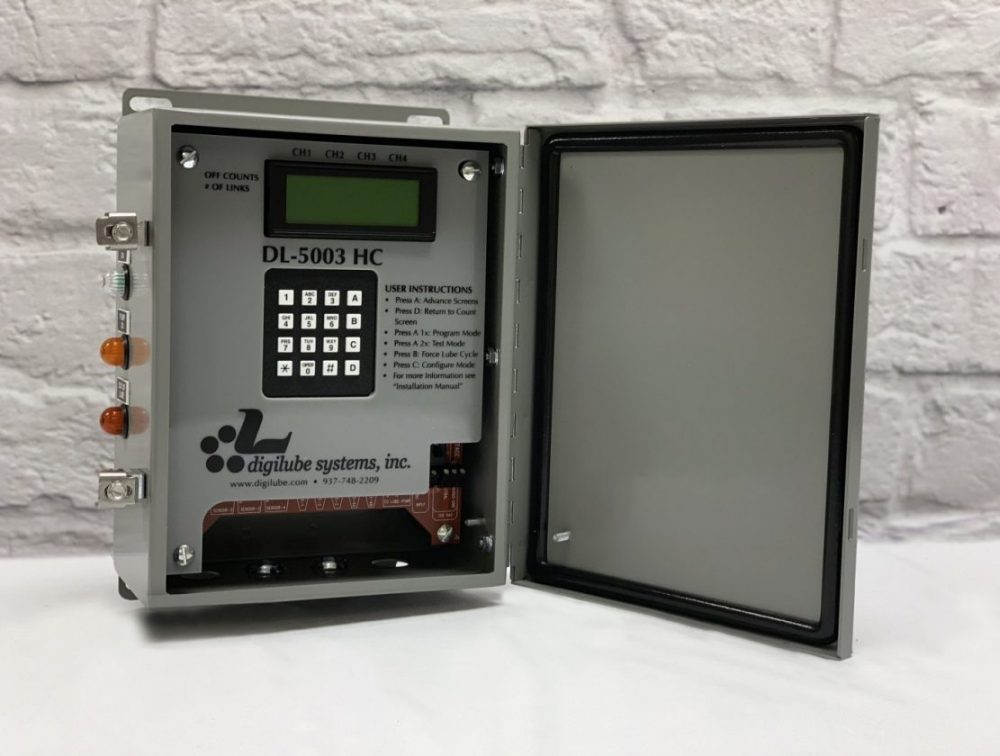 Conveyor Lubrication System
The heart of the Conveyor Lubricating System is the DL-5003 Microprocessor. The Digilube Programmable Lubrication System is designed for lubricating a wide variety of conveyors and machines with our maintenance lubricants. The DL-5003 Head Controller (HC) which controls the lubricator, is the most advanced, yet easy to use microprocessor in the industry. A large two line LCD screen and 16 button keypad provide on-screen instructions for programming the unit and adjusting the lubricator for your particular conveyor. These features give you total control and flexibility for adding lubrication system points as you grow.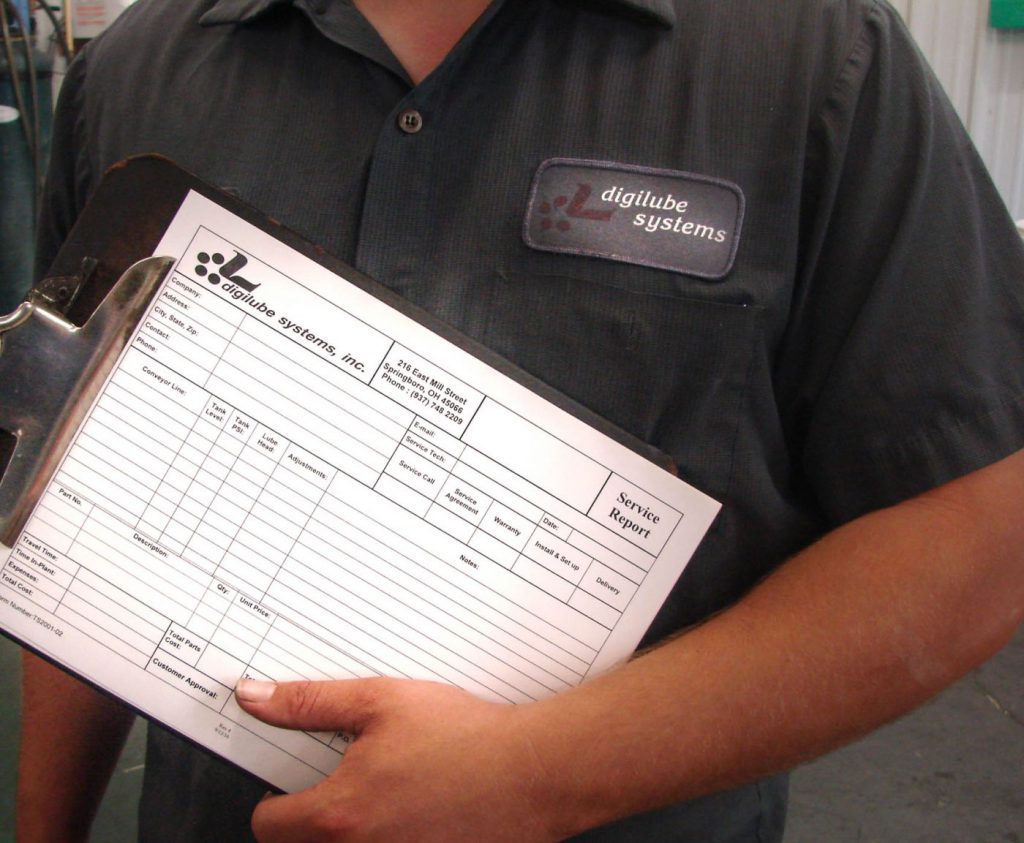 Our Quality Policy
Digilube is committed to providing quality products and services to meet our customer requirements, needs and expectations. We will achieve this goal through continual improvement of our ISO 9001:2015 Quality Management System.
Our Mission Statement
Providing superior conveyor lubrication equipment, maintenance lubricants, service and any other conveyor maintenance demands.