I-Beam Chain & Trolley Cleaner
DL-55 I-Beam Non-Powered Brush
The DL-55 Non-Powered Brush Cleaner improves performance and cleanliness of chains and trolleys on monorail I-Beam conveyors. Proper cleaning & lubrication will reduce or eliminate parts rejects, improve e-coat & powder coating, help reduce conveyor surging and decrease energy consumption.
Are you looking for a Powered Brush? Check out our DL-60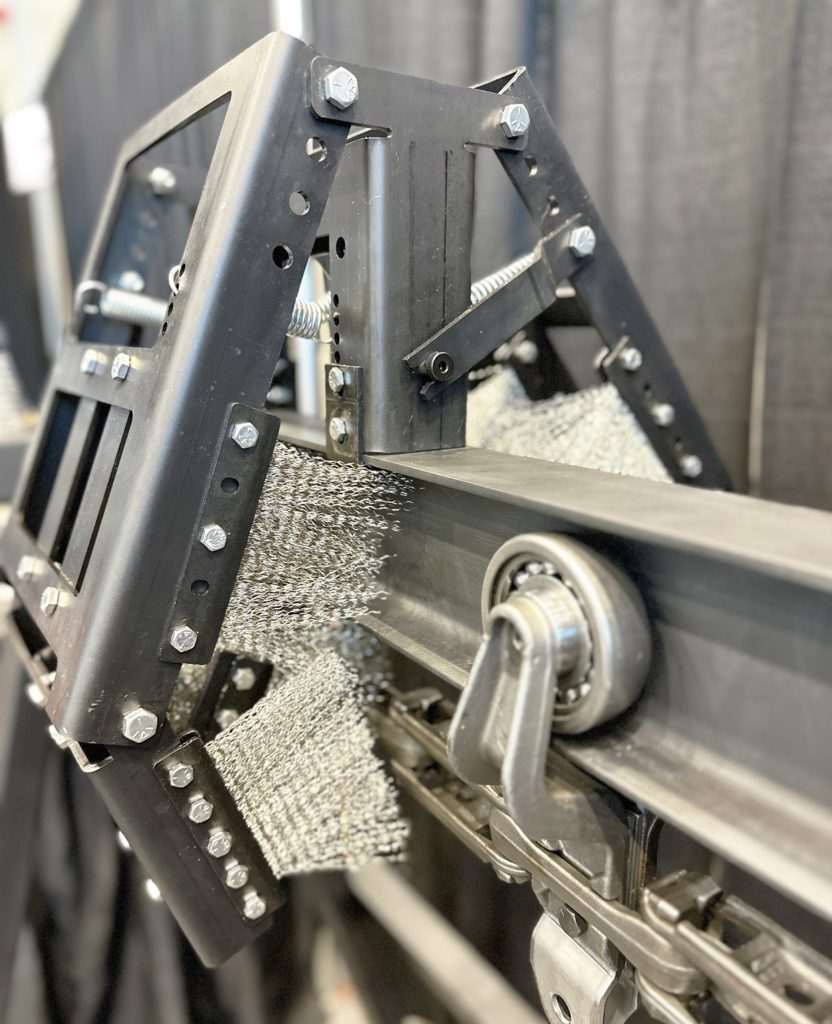 Benefits of the Brush
Cleans Trolleys and Chain Pins on 3″, 4″ 6″ I-Beam
Reduces Debris and Reduces / Eliminates Part Rejects
Improves Lubrication and Extends Chain and Trolley Life
Eliminates Manual Cleaning Expenses
Features Replaceable Crimped Steel Brushes
Crimped Steel Bristles for Long-Life and High Wear Resistance
Portable and Economical
Ease of Installation / Minimal Down-Time
Custom conveyor brushes can be made to your specifications.
Learn more by reading the brochure