Products
Digilube Systems, Inc. is a manufacturer of conveyor lubrication equipment, industrial maintenance lubricants and conveyor chain and rail brush cleaners. We strive to provide manufacturers, plant managers, engineers and maintenance personnel with innovative products. Our factory trained sales & field service technicians are available to provide you a complete solution for your conveyor maintenance requirements.
See how our products & service can increase your operation's up-time and ensure that your trouble free equipment will last for many years.
Conveyor Lubrication Equipment
Digilube Systems manufactures a complete line of automatic programmable lubrication equipment to lubricate various types of overhead and in-floor conveyors. Manufacturers include Jervis B. Webb, Rapid Industries, Richards Wilcox, Gregory Adams, Pacline and more. The programmable controller dispenses a millisecond "shot" of lubricant with pin point accuracy to the wear points reducing over lubrication, eliminating product contamination, extending chain life and saving money.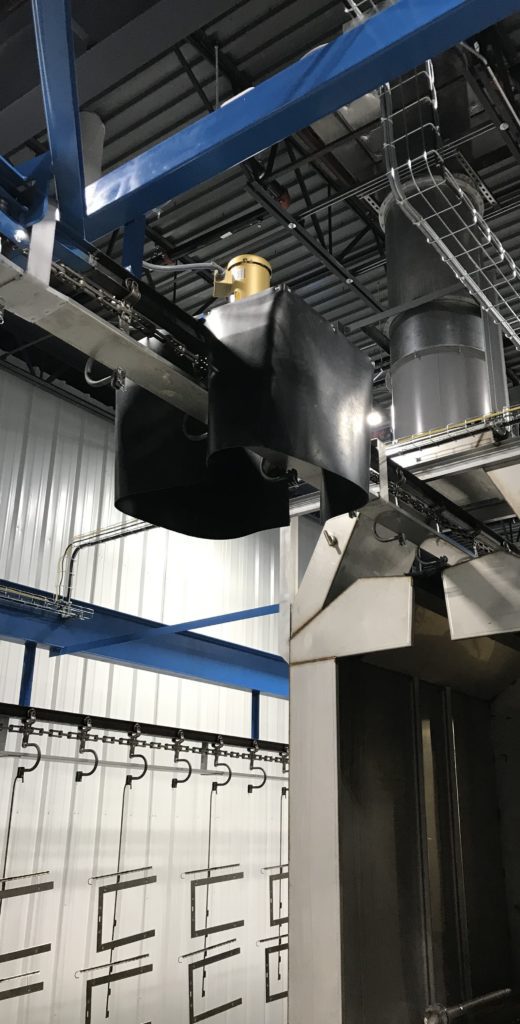 Conveyor Chain & Rail Brush Cleaners
Digilube Systems offers powered, non-powdered and custom conveyor cleaners for a wide range of conveyor types. Two common types used in the finishing industry that require cleaning are I-Beam and Enclosed Track conveyors. Conveyor manufactures include, but not limited to, Jarvis B. Webb's I-Beam conveyor's 3″, 4″, 6″ rails with x348, x458, x678 chain pins, and open trolley bearings. Unibilt's enclosed track's load wheels, guide rollers, and pivot points and track. Other conveyor manufacturer's include, Richards Wilcox Zigzag Enclosed Track and High Performance E-Chain conveyors. Rapid Industries Rapidflex conveyors, Gregory Adams Chainveyor Series 200 & 300, and Allied Conveyor's 8000 Series Monoveyor. All these cleaners effectively remove lubricant and particulate buildup thus eliminating product contamination and extending chain, trolleys and wheel life.
Digilube Systems also designs and builds, to the customer's specifications, custom cleaners for various applications such as spindel conveyors, I-Beam conveyors extended hangers, load bars, c hook cleaners, and infloor conveyors.
Industrial Maintenance Lubricants
Digilube Systems formulates and blends its own line of ambient and high temperature lubricants for the entire manufacturing sector, including Powder Coating, Automotive, Appliance and Poultry Processing. Lubricants include dry film lubricants, moly dry film lubricants, water based conveyor lubricants, water based high temperature emulsion lubricants, synthetic lubricants and thin film lubricants.
Greases & Automatic Grease Dispensers
Digilube Systems is the largest U.S. Stocking/Re-filler Distributor to ATS Electro-Lube Ltd. We stock 30+ brands of major grease companies and fill to our customers needs. They are the most reliable auto lubers on the market today. They are intrinsically safe and are a labor saving alternative to manual lubrication.
The AIRID Series
Our AIRID Series, comprised of Tsunami's product line, offers air dryers and point of use pneumatic coalescers to remove up to 1 quart of oil water per minute and particulate down to 10 microns. AIRID's purifying system also filters out smoke, fumes and oil to dramatically improve compressed air efficiency.